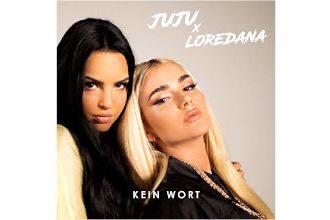 #1 in Germany! 'Kein Wort' co-written by Shuko and Luca Starz
Our authors Shuko and Luca Starz have been part of the team co-writing the current single by the german rapper Juju and Loredana!
'Kein Wort' was released on the 17th of January 2020 and hit #1 on the german single charts straight away. The song also celebrates a new streaming record by being the most streamed song (2,3 million) on one day by a female artist. The video is also on a good way to hit 10 million streams in the next few hours.
Congrats to Shuko and Luca on their #1!