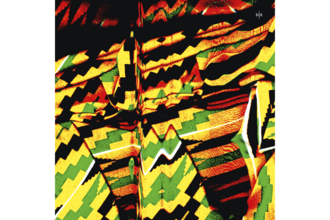 A new nonplace-Release is on it's way!
'Eurydike' split EP with Friedman & Pais and Friedman & Liebezeit will be out March 27th!
"Marriages are made in heaven - so is thunder and lightening"
João Pais Filipe (drums) and Burnt Friedman (electronics) ultimately hypnotize their audience by activating cosmic mechanics. Both refer to it as "automatic music", yet their focus is on playing and exploring rare rhythmic modes; in Friedman's terms: "We organize pressure mediation according to mother nature." Friedman & Pais left behind the consensus–artificial–paradise of cultural musical idioms, developing an immersive, archaic next level–dance music, deeply rooted in natural laws of motion.

Yet informed by the works of Jaki Liebezeit – one of the most influential drummers of all time – Friedman & Pais pursue a different path. On side B the listener is confronted with 2 more recent, unreleased Secret Rhythms – contributions. The 2 Friedman & Liebezeit studio tracks were recorded in 2016 and were played lived frequently.
Since his passing in early 2017, Liebezeit's drum theory has been carefully retrieved and presented to the public for the first time. The book is now available via Unbound, U.K. and reviewd in FREQ.