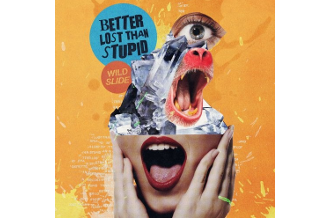 Better Lost Than Stupid: 'Wild Slide'
The techno supergroup has just dropped their debut album on Skint Records!
'Wild Slide' is the debut album from Better Lost Than Stupid, aka three of the world's finest producers and DJs - Martin Buttrich, Davide Squillace and Matthias Tanzmann.
Electronic music underpins 'Wild Slide', but Better Lost Than Stupid look beyond it with a varied collection of songs that combine synth-pop, electronica, indie rock and downtempo, with the kind of euphoric techno moments they're individually known for.
'Wild Slide' shows that the comparisons made between Better Lost Than Stupid and stadium techno acts like The Chemical Brothers and Underworld, stand up. The production quality is every bit as good as you'd expect from the 3 and the songs have been crafted and written by three people who've spent their lives making music and then playing it to hundreds of thousands of people.