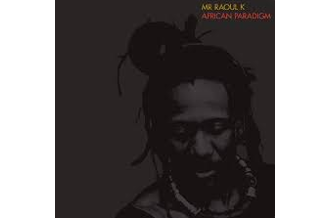 New release: 'African Paradigm' by Mr Raoul K
The Afro House pioneer completed his first album for Compost Records.
After having left the Ivory Coast, Raoul Konan N'Dah Kouassi aka Mr Raoul K first set foot on German soil with his twin brother in 1992 and chose Hamburg to be his new home. Hamburg is also where he first got in touch with the aesthetic vibe of house
& techno music that was played at the local clubs, after which he was immediately sold: these nightly experiences resulted in a steep turn in his career.
Now being considered as one of the pioneers of Afro House, it took Mr Raoul K more than three years of work inside and outside the studio to complete his first album for Compost Records. His first goal was to show all the musical influences he came across during his time in Ivory Coast. His second goal was to share his view on Africa through his music, making 'African Paradigm' a political album as well.
Today Raoul has proven his production and DJ talents throughout the world, having performed at major venues and his music is being played by other prominent artists and he remains devoted to his passion - continually renewing the world of music and its definition while staying true to his roots and values.