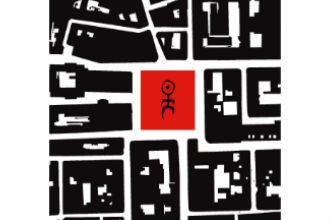 New Release: Real rarity album by Einstürzende Neubauten
The album 'Grundstück' incl. DVD was released on the 7th of September 2018.
Only what isn't, is possible! This is what describes the creative process of the band Einstürzende Neubauten and their frontman Blixa Bargeld for the past four decades of designing new sound space. Einstürzenden Neubauten have established itself as one oft he most radical, most unpredictable and most unconventional avant-garde bands in the popular music scene, whose noise-laden anti-pop continues to influence global listening habits to this day.
On the 7th of September 2018, the band released a real rarity – 'Grundstück'. Originally issued in 2005 as a small, limited edition, strictly intended only for registered band supporters, the much sough-after album is now officially available as a CD and also for the first time ever as an LP, each including a DVD of the project and an extensive booklet. The DVD, showing previously unpublished film recordings, was filmed on the 3rd of November 2004, during a special supporter gig at East Berlin's Palast der Republik; the earlier political apparatus of the former GDR state leadership. The building was torn down soon after.
'Grundstück' is the missing link between 'Perpetuum Mobile' released in 2004 and 'Alles wieder offen', which came out three years later. The Album represents that the title asserts: One's own lot. A self-built, stylistic and primarily ideological microcosm within pop culture, in which Einstürzende Neubauten can pursue its sound research processes completely self-sufficiently and undisturbed. It's a form of artistic independence that is not subjected to a patronizing record company or other commercial survival strategies.