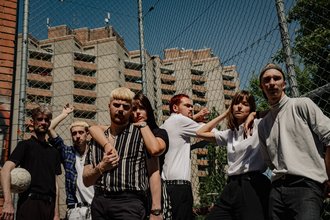 New signing: Das Neu
Welcome to Freibank, DAS NEU!
You can find DAS NEU inbetween political and social chaos, technology and an ever changing way of communication within the world wide web. The band members grew up as part of a digital generation, who are influenced by any kind of music and bored by the repeating topics of the lyrical input of current german hip hop acts of 2019. They try to free their minds and rethink those themes.
In their first single 'Lovestream' they talk about the social media addiction of every day life and intertwine the aesthetic and usage of the different platforms.
Have a listen or watch the video to 'Lovestream'. Now!