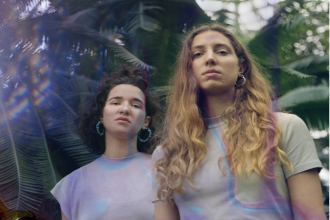 New signing: Madsius Ovanda
We are very delited to welcome these two women from Madsius Ovanda into our Freibank-Family!
Madsius Ovanda consist of the two friends Carina Madsius and Pia Ovanda who started to formation 2016. Since then, they have been making music together, played a couple of gigs and now have decided to release their debut album at the beginning of 2020. Their single 'Moving Forward' and video give us a first climpse of the R'n'B and soul vibe they have created. The online magazine Diffus Mag has a high level of appreaciation for the song and describe it as dreamy R'n'B with english lyrics that for sure can be keep up with international productions of this genre.
After the release of the second and third singles 'Home' and 'Who Are You', Past Is Past just came out today as the last single before the album release on the 6th of March through popup-records!