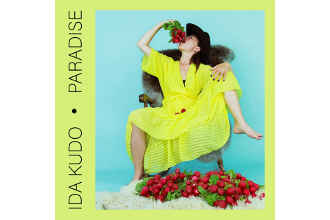 new single by Ida Kudo!
Freibank author Paul Brenning teamed up with Ida Kudo for 'Paradise'.
Half Japanese, half Danish electro pop artist Ida Kudo who released her debut EP 'Gold' in 2018, followed by Born In The Sun earlier this year has now teamed up with Freibank author Paul Brenning (Pari San, Acoustic Instinct) for the beautiful single Paradise.
Ida Kudo is original published by our Danish partner Nordic Music Society. Freibank adminsters publishing within G/S/A.