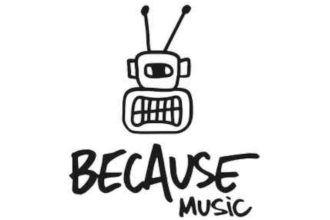 News from our Partner Because Music
We bring you some news on new releases, signings and catalogues from our french partner Because Music.
New releases:
'Ghost Town' out March 3rd 2020. Greentea Peng's latest single is a dub-infused statement against gentrification and the changing face of her hometown, London.
'Cascades' out March 13th 2020. Denai Moore delivers another captivating visual to her latest hymn "Cascades". Much like the song, the video immerses you in a weird and beautiful dream. Mysterious symbols and unlikely characters transfix and soothe you at the same time.
'The Rest Of My Days' out March 18th 2020. S+C+A+R+R's latest single is a banger. The addictive synths and bouncy dancefloor drums at the outset will have you dancing in your chair before you've even realised it. S+C+A+R+R's processed, androgynous voice then comes in with a mesmerizing vocal gimmick that drives the track forward and on to an exultant climax.
'12.38' out March 22nd 2020 is deep, trippy and catchy R&B as only Childish Gambino knows how to make it. The song's three guests balance each other out nicely. Kadhja's enchanting voice and 21 Savage's lazy nasal flow turn around the theme of fleeting romantic trysts and enjoying life. True to this narrative, Ink ends the song with the conclusive line "come back to the crib".
'La Vita Nuova' out February 27th 2020. Produced by Christine and the Queens and Ash Workman, 'La vita nuova' arrives with an accompanying short film of the same name, imagined by Christine and featuring the EP's five new songs in as many sequences.
The 14 minute film is an inward journey that sees the artist investOpéra Garnier, the world famous Paris opera house, filling it withstories of ghosts and mythical creatures.
New signings:
Girl Ray is an English band-stroke-girl gang, whose dreamy melodic sensibilities combine with smart and humorous songwriting to make a lovely uplifting pop. Their latest album 'Girl' was released in 2019.
We represent the repertoire of Because Music for the German territory.