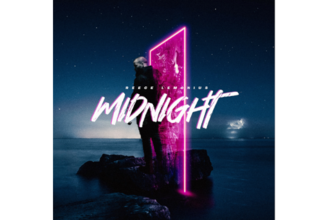 OUT: Reece Lemonius releases first EP 'Midnight'
Lost and found between dusk and dawn… Reece Lemonius´ 'Midnight' EP is a look into the past with a nostalgic yet vibrant modern twist. He incorporates elements of alternative R&B, Funk, Soul and Melancholic Pop of days gone by.
Fading into the soundtrack of his own self-reflection, tech-noire phantasies and heartbreak scenarios… for a time that never was…
Like a summer night ride after watching 'The lost boys' at the Drive-in. Fueled with 80s synth spheres and classic guitars coming through the car speakers. Reece Lemonius hits the gas pedal with you in the passenger seat, singing you his poems with the volume of the radio cranked up while a robot with a sweet vocoder voice is whispering from the back seat.
Navigated by his soulful voice and guided by timeless and illusionary melodies you can let loose and enjoy the ride through this six and a half track creation… close your eyes, so you don't miss a single heartbeat of this very moment…
'Midnight' - a never-ending new beginning... out since June the 5th.
Listen to it on Spotify.