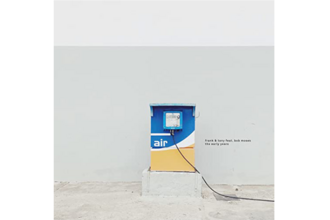 OUT: EP 'The Early Years' by Frank & Toni Ft. Bob Moses
Finally getting a vinyl re-release is Frank & Tony's seminal work with breakout duo Bob Moses. Back in 2012 Francis Harris and Anthony Collins (Frank & Tony) worked with their fellow New Yorkers before they went on to sign to Domino and blow up globally.
The four track EP kicks off with Elea - a deep and thoughtful collaboration utilizing Frank & Tony's slick production with understated vocals. Next up on the A side is Holding On, featuring iconically Bob Moses vocals atop of a low-key bumping groove. There's also washes of brass that add a new dimension to the track. Flipping over to the B side, Holy for Her (which also appeared back in 2012), is a densely wound, hypnotic rhythm, providing the basis for Tom Howie and Jim Vallance to do their special thing. Winding things up, Marigold is another early classic from the same period - a dubbed-out groove with sharp percussion and a killer, signature vocal. An essential release capturing a vital period in both outfits' development.