27.05.2020
Nasty C produces title track 'I need you' for Netflix original 'Blood & Water'
Our new partner Africa Creative Publishing (ACP) was music supervisor for the Netflix original series 'Blood & Water'. The second African series produced by Netflix started airing on 20 May 2020, telling the story of Puleng and her long lost sister Phumele and many family secrets to be revealed. The series hit No. 1 in the USA, France and South Africa and entered the Netflix Top 10 in several countries including Germany, UK and Switzerland.
Nasty C, South Africas biggest hip hop superstar, wrote and produced title song 'I need you' and contributed 'SMA' and 'God Flow' to the soundtrack. He also appears as Karabo 'KB' Molapo's producer.
Congratulations to the ACP team and Nasty C, whose Def Jam US Album is scheduled for July 8.
02.03.2020
Sofi Tukker provide titel track to HBO series 'The New Pope'
The producers of the new HBO series 'The New Pope' starring Jude Law and John Malkovic have chosen 'Good Time Girl' by Sofi Tukker for the titel track.
Watch the trailer to the new series here and the titel sequence with 'Good Time Girl' here.
We represent 'Good Time Girl' and Sofi Tukker in Germany, Austria and Switzerland for our partner Third Side Music.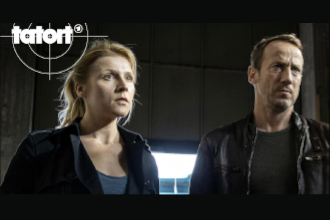 02.12.2019
Giants Rooks on Tatort 'Querschläger' with Wotan Wilke Möhring
Giant Rooks play a bigger part in the last Tatort episode 'Querschläger' then other musicians before. All together, the three songs by the band 'Wild Stare', 'Slow' and 'Chapels' were featured in one episode of Germanys most successful crime series Tatort. The band also just recently won a promotional award called Förderpreis 2019 at the award show 1Live Krone.
2020 will be an exciting year for the band and we are very proud to join Giant Rooks on their journey!
14.10.2019
'Tchaikovsky Beat' by Messer Chups in the new Fiat ad
The song 'Tchaikovsky Beat' by Messer Chups was recently licensed to Fiat for their global campaign for the new Tipo Range.
We represent 'Tchaikovsky Beat' by Messer Chups world wide.
11.09.2019
'Without You' by Lapalux feat. Kerry Leathem for the Volvo E.V.A. Initiative
In spring 2019, Volvo launched the E.V.A. Initiative. This initiative draws attention to the reduced safety of cars for women since the standard of crash test dummie figures is the male body. Volvo has done research on this and is now sharing their results with the entire automobile industry to make cars safer for both genders.
Volvo licenced the song 'Without You' by Lapalux feat. Kerry Leathem for this impressive and highly emotional video. It is a song that empowers the initiative and carries the moving images.
We represent the catalogue of Just Isn't Music for the german, austrian and swiss territory.
Freibank -
Freibank - your synch partner for advertising, movies and tv series Our repertoire is consistently represented in cinematic and television films, series, games and websites. Professionals in agencies and production companies, editors, directors and producers value our service as music supervisors and that we can also provide one-stop clearances where required.

Looking for very special music? Talk to us.
Contact:
Coco Kraft
+49 (0) 40 317 69 09-10
Fredrik Nedelmann
+49 (0) 40 31 00 90