05.06.2019
New summer ad from Zalando with 'ANXT' by Random Recipe
Who is ready for the summer?
We definetly are and the new ad from Zalando is setting the right vibe with the song 'ANXT' by Random Recipe.
Have a look and enjoy the warm weather in what ever outfit you prefer!
We represent their music in Germany, Austria and Switzerland for our partner Just Isn't music.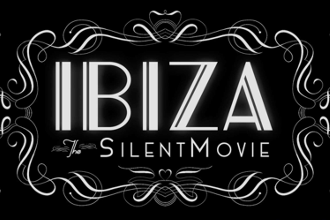 29.05.2019
Energy 52's 'Cafe del Mar' is to be heard in upcoming Julian Temple film about Ibiza!
Legendary music film director Julien Temple brings to screen 'Ibiza - The Silent Movie', a collaboration with Norman Cook aka Fatboy Slim as music director.
This unique and innovative project provides a compelling audiovisual journey into 2000 years of Ibiza's bohemian soul. The film captures Temple's iconic style and boasts a soundtrack curated by world renowned artist Fatboy Slim who picked the Michael Woods Remix of Energy 52's 'Cafe del Mar'!
Release dates tbd.
28.05.2019
Sextant's 'Drug Oriented' is part of UK rave film 'Beats'
'Beats' is a film about the UK's golden age of rave.
In a small Scottish town in 1994, two best friends head out for one last night before life takes them in different directions. After going to an illegal rave, their evening spins out into night they'll never forget.
A universal story of friendship, rebellion, and the irresistible power of gathering youth, set to the soundtrack as eclectic and electrifying as the scene it gave birth to, 'Beats' is a story for our time.
Sextant aka Pete Namlook, who died unexpectedly and way too soon in 2012 contributes post-mortem with his anthemic 'Drug Oriented' from 1992 to the excellent soundtrack of this movie.
Theatrical release May 17th in the UK - other release dates tbd....
The only good system is a sound system!
23.05.2019
'Safi' by Midland in the new ad for Huawei P30 Pro
The song 'Safi' by the UK based DJ Midland was placed in the new commercial for the innovative P30 Pro Smartphone from Huawei.
Congrats to our Partner Just Isn't music!
01.04.2019
Mona Mur teamed up with Alexander Quandt for the soundtrack of 'Root Republic'
'Root Republic' is an award winning documentary on the consciousness of trees and plants. Part II was presented at the Nayri Niara Good Spirit Festival in March - a biennial three-day gathering of music, ceremony, knowledge sharing and arts, held in a stunning cultural landscape.
24.01.2019
'A Thought Of Ecstasy' has been nominated the German Critic's Award
Great news for all of us! A Thought of Ecstasy has been nominated the German Critic's Award (Preis der deutschen Filmkritik) in the category 'Best Music'. The awards will be announced at a Special Event during Berlin Film Festival.
We are proud and thrilled to having contributed to this film with the licensing of 'Immortality' by Hugo Race & Catherine Graindorge!
26.11.2018
Scooter and Das Bo for viral spot 'Hypebahn'
Hamburg's public transportation service Hochbahn decided to use two of the greatest german tracks from the 90ies for their actual viral campaign #allesnachplan:
Scooter's 'Hyper Hyper' and 'Türlich Türlich' by Das Bo have been licensed for this trippy ad. Congrats to our artists and everybody else involved!
Freibank -
Freibank - your synch partner for advertising, movies and tv series Our repertoire is consistently represented in cinematic and television films, series, games and websites. Professionals in agencies and production companies, editors, directors and producers value our service as music supervisors and that we can also provide one-stop clearances where required.

Looking for very special music? Talk to us.
Contact:
Miriam 'Coco' Kraft
+49 (0) 40 317 69 09-10
Fredrik Nedelmann
+49 (0) 40 31 00 90