27.05.2020
Nasty C produces title track 'I need you' for Netflix original 'Blood & Water'
Our new partner Africa Creative Publishing (ACP) was music supervisor for the Netflix original series 'Blood & Water'. The second African series produced by Netflix started airing on 20 May 2020, telling the story of Puleng and her long lost sister Phumele and many family secrets to be revealed. The series hit No. 1 in the USA, France and South Africa and entered the Netflix Top 10 in several countries including Germany, UK and Switzerland.
Nasty C, South Africas biggest hip hop superstar, wrote and produced title song 'I need you' and contributed 'SMA' and 'God Flow' to the soundtrack. He also appears as Karabo 'KB' Molapo's producer.
Congratulations to the ACP team and Nasty C, whose Def Jam US Album is scheduled for July 8.
02.03.2020
Sofi Tukker provide titel track to HBO series 'The New Pope'
The producers of the new HBO series 'The New Pope' starring Jude Law and John Malkovic have chosen 'Good Time Girl' by Sofi Tukker for the titel track.
Watch the trailer to the new series here and the titel sequence with 'Good Time Girl' here.
We represent 'Good Time Girl' and Sofi Tukker in Germany, Austria and Switzerland for our partner Third Side Music.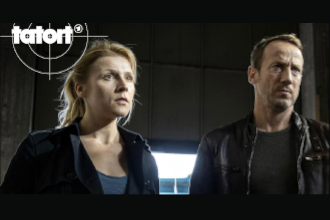 02.12.2019
Giants Rooks im Tatort 'Querschläger' mit Wotan Wilke Möhring
Mit gleich drei Songs 'Wild Stare', 'Slow' und 'Chapels' sind die Gewinner des Förderpreises 2019 der 1Live Krone im Tatort mit dem Titel 'Querschläger' vertreten. Giant Rooks sind in dieser Folge nicht nur durch ihre Musik präsent, sondern auch weil sie die absolute Lieblingsband des totkranken Mädchens Marie sind - der Tochter des Verdächtigen Steffen Thewes.
Wer die Folge am 1. Dezember 2019 verpasst hat, kann sich diese noch bis zum 1. Juni 2020 in der ARD-Mediathek anschauen.
Die Geschichte dieser Tatortfolge dient auch als Musikvideo zu 'Wild Stare', das ihr euch hier anschauen könnt.
Wir repräsentieren Giant Rooks weltweit und gratulieren auf diesem Weg auch zur 1Live Krone.
14.10.2019
'Tchaikovsky Beat' von den Messer Chups in der globalen Fiat-Kampagne
Der Song 'Tchaikovsky Beat' von den Messer Chups wurde vor Kurzem für die globale Fiat-Kampagne zu den neuen Tipo-Modellen lizenziert.
Wir repräsentieren 'Tchaikovsky Beat' von den Messer Chups weltweit.
11.09.2019
'Without You' von Lapalux feat. Kerry Leathem für die E.V.A. Initiative von Volvo
Im Frühjahr 2019 hat Volvo die E.V.A. Initiative gestartet. Eine Initiative, die darauf aufmerksam machen möchte, dass in Crash-Tests der Automobilbranche die weibliche Anatomie stärker berücksichtigt werden sollte.
Für das beeindruckende und höhst emotionale Video haben Volvo 'Without You' von Lapalux feat. Kerry Leathem lizenziert. Ein Song der die Kraft hinter der Initiative bestärkt und auch das Tempo der Bilder trägt.
Den Katalog von Just Isn't Music repräsentieren wir für das Territorium Deutschland, Österreich und Schweiz.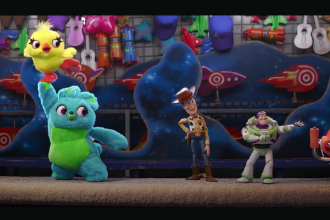 23.07.2019
'Türlich Türlich' für Trailer 'Toy Story 4 - Alles hört auf kein Kommando'!
'Türlich, türlich (sicher, Dicker)' von DAS BO wurde für den Trailer von 'Toy Story 4' gepickt!
Forky hat eine schwere Identitätskrise und ist davon überzeugt, kein Spielzeug zu sein. Doch was ist er dann? Müll? Forky ist sich jedenfalls sicher für etwas anderes bestimmt zu sein. Und das versucht er auf abenteuerliche Art zu beweisen. Zusammen mit alten und neuen Freunden erleben Forky und Woody den Roadtrip ihres Lebens und lernen dabei, dass die Welt für ein Spielzeug viel größer ist als jemals gedacht.
In den deutschen Kinos ab dem 15. August!
Freibank -
kreativer Synch Partner für Werbung, TV und Kino
Seit dreißig Jahren empfiehlt sich Freibank als aktiver Musikverlag und -vermarkter. Unser Repertoire findet regelmäßig den Weg in Kinofilme und Dokumentationen, in TV-Filme und Serien, Magazinbeiträge, in Games und auf Websites. Die Fachleute in den Agenturen und Produktionsfirmen, Cutter, Regisseure und Produzenten wissen unseren Service als Music Supervisor zu schätzen, denn wir klären je nach Bedarf sämtliche erforderlichen Rechte.
Wollen Sie mehr, suchen Sie speziellere Musik?
Was immer Ihre Ansprüche sind: sprechen Sie mit uns. Wir haben unser umfangreiches Archiv im MP3-Format vorliegen und können Ihnen ganz individuell Musik auch per e-mail zukommen lassen.
Ihre Ansprechpartner:
Coco Kraft
+49 (0) 40 317 69 09-10
Fredrik Nedelmann
+49 (0) 40 31 00 90